Google will finally fix one of the major limitations of Chrome OS when it comes to integration with Android. According to the Chrome Unboxed website, the company already tests a special feature to allow mobile platform apps to run in the background on Chromebooks, making its use more agile and functional.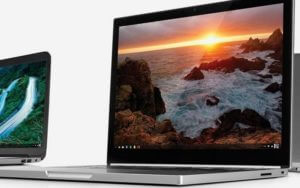 Google tests feature to improve use of Android apps in Chrome OS
Currently, Android apps on Chrome OS do not act in the background, that is, they "freeze" whenever the user moves on to another task. The new feature of Google's operating system, called Android Parallel Tasks, brings more fluidity to managing multiple windows by allowing Android apps to continue running even when they are out of control.
Remember that it is still a system in the test phase, that is, you do not know when (and if) it will actually reach a stable edition of Chrome OS. Either way, it's hard to imagine that Google does not want to solve this problem and further extend the usability of its OS.
The new feature can be found in the Chrome OS 64 trial version. Check out a video of Android Parallel Tasks in action below: